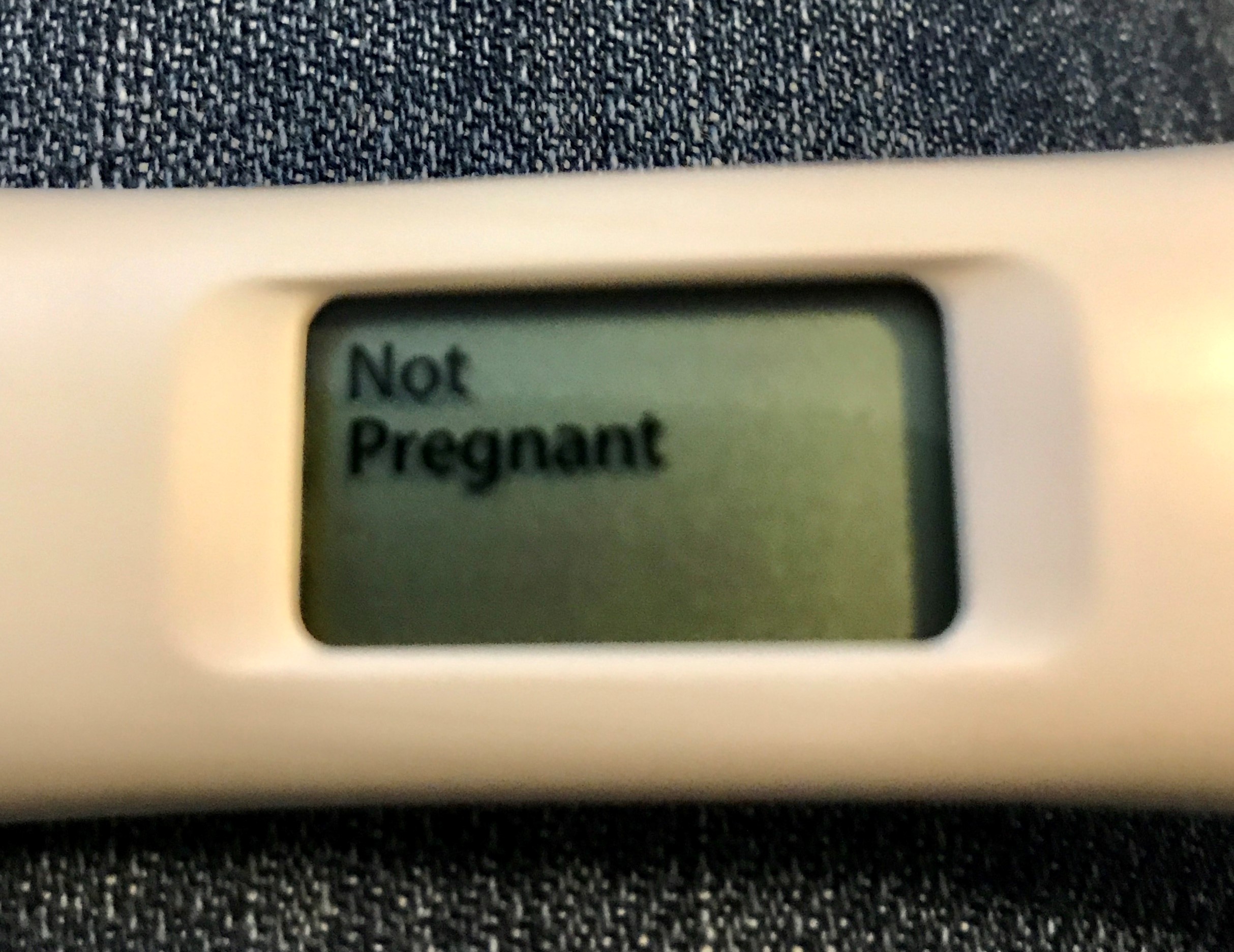 Siblings supported for calling sister obnoxious over 'hypothetical pregnancy'
A woman's reaction to her sister's "hypothetical pregnancy" has been bolstered online after she admitted she was "sick" of hearing her talk about trying for a baby.
Taking to the "Am I the A** Hole" subreddit, she asked the internet for their opinion on her dilemma, explaining that her sister had been trying to conceive for the past year. According to the woman, the sister often talks about how she could be pregnant and was "kind of obnoxious".
She explained that she often hears phrases like "No wine for me, I could be pregnant" or "I miss sushi, but I have to give up because I could be pregnant".
"Last night I told her about an upcoming trip I'm taking with my boyfriend and some friends. We go rafting, which I've never done before and was very happy about it. She jumped in and said, 'I'd like to try that too, but I can't because I could be pregnant,'" the woman wrote online, expressing her frustration.
"I was angry," she continued. "Because for once we talked about me and she found a way to talk about her hypothetical pregnancy again."
She replied to the sister that she wouldn't be invited anyway, adding that she was "tired" of hearing about the hypothetical pregnancy, calling it "[Schrodinger's] Pregnancy."
A study published in British Medical Journal (bmj) found that 30 percent of couples conceive within the first month of trying, while 90 percent conceive within the first year and 95 percent within two years.
But according to the Centers for Disease Control and Prevention, 6.1 million women in the US have trouble conceiving each year, so the nurse's constant talking and worrying isn't surprising.
This could explain why many Reddit users were divided by the woman's reaction to the situation, and factored the sister's experience of the pregnancy into the equation.
"If she's actively trying to conceive, it's a good idea to avoid alcohol and sushi as she could actually be pregnant," one user advised. "While it's a bit weird to keep saying it, it doesn't hurt anyone. I understand it's annoying, but I wouldn't say you're an asshole if you snap at her."
Another agreed, sympathizing even more with the sister, writing: "She's annoying, yes, but it probably comes from a place of fear and sadness at not conceiving quickly. She's trying to bring it to life somehow; and could use some mercy now."
"Trying to conceive is sometimes all-encompassing. It basically goes from having your period, to thinking about ovulation, to thinking you might be pregnant but it's too early to test, to testing negative but thinking you still are could be pregnant You took the test too soon, then back to the heartache of your next period. Until I did it I had no idea how horrible it was going to be, TBH, there really isn't that much downtime in a month that you don't think about it," added another Reddit user.
"Sister is definitely obnoxious about it, but I have a certain sympathy for her."
However, despite hesitation, the overall decision was that the poster was "not the a**hole," and users sided with the angry sister, citing the constant irritation that comes with ongoing, repetitive conversations about someone.
"She needs a hobby and needs to stop having every conversation about her," argued one user.
Another user even suggested, "Go to the dollar tree, buy some pregnancy tests, and every time she says she might be pregnant, give her a test."
news week asked the Reddit poster for comment.