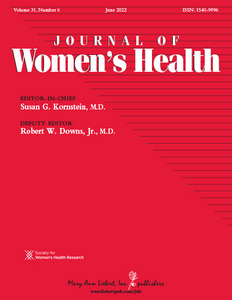 Provide new recommendations for prenatal care
The American College of Obstetricians and Gynecologists has partnered with the University of Michigan to convene a panel of maternity care experts to establish new recommendations for the conduct of prenatal care. Based on more recent evidence and experience, including significant changes in prenatal care during the COVID-19 pandemic, these peer-reviewed recommendations are published Women's Health Journal. click here to read the article now.
The recommendations were developed by a diverse panel of maternity, public health, pediatric and equity experts, in addition to two patient advocates from across the country, to review the provision of prenatal care to patients of average medical risk.
Alex Friedman Peahl, MD, from the University of Michigan, and co-authors, state that "These flexible recommendations can be implemented through any model of care: traditional one-on-one visits, group prenatal care, or antenatal medical facilities; all providers of obstetrics: doctors, midwives, nurses or medical assistants; and each practice setting: those with high or low resources. The new model of prenatal care "represents a paradigm shift in prenatal care, replacing a one-size-fits-none model that has been associated with an overuse of low-quality care and an underuse of high-value services."
"Peahl et al. present an overview of the new Michigan Plan for Appropriate Tailored Healthcare in Pregnancy (MiPATH) and provide practical guidance on how to implement these new recommendations in routine practice," he says Women's Health Journal editor-in-chief Susan G. Kornstein, MDExecutive Director, Institute for Women's Health, Virginia Commonwealth University, Richmond, VA.
About the journal
Women's Health Journalappears monthly, is a pivotal multidisciplinary journal devoted to the diseases and conditions that are more at risk or more common in women, and diseases that present differently in women. Led by the Editor-in-Chief Susan G. Kornstein, MD, Executive Director of the Virginia Commonwealth University Institute for Women's Health, Richmond, VA, the journal reports on the latest advances and clinical applications of new diagnostic methods and therapeutic protocols for the prevention and treatment of health problems in women. Full tables of contents and a sample edition can be viewed at the Women's Health Journal Website. Women's Health Journal is the official journal of the Society for Women's Health Research.
About the publisher
Mary Ann Liebert, Inc., Publisher is known for establishing authoritative journals in many promising areas of science and biomedical research. For a complete list of the company's 100+ magazines, books and newsmagazines, visit Mary Ann Liebert, Inc., Publisher Website.
---
diary
Women's Health Journal
research method
case study
subject of research
persons
article title
New recommendations for prenatal care
Disclaimer: AAAS and EurekAlert! are not responsible for the accuracy of the press releases published on EurekAlert! by contributing institutions or for the use of information about the EurekAlert system.