National Women's Health Week A reminder to women of important health screenings
Texas Health and Human Services is hosting a women's virtual wellness event in May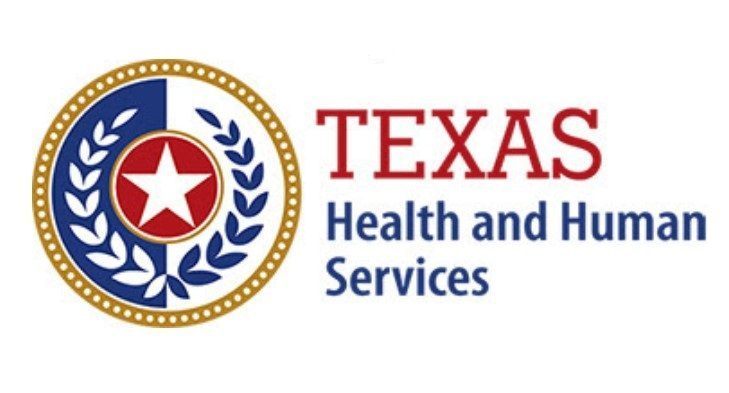 AUSTIN — Texas Health and Human Services is raising awareness for National Women's Health Week, beginning May 8, by encouraging women and girls across the state to take care of their physical and mental health.
"This week we hope to encourage women to make time for important health screenings, including mammograms and cervical cancer screenings. At HHSC, we recognize the importance of participating in wellness programs that prioritize physical and mental health," said Lindsay Rodgers, HHSC Assistant Commissioner for Health and Development Services.
The week raises awareness of women's health challenges and explores ways women can make their health a priority and maintain healthy habits throughout their lives.
During this week, HHSC will host a webinar on Women and Aging on May 11 at 12pm CDT. HHSC presenters will focus on the importance of physical, mental, social and financial well-being for women and resources to promote healthy aging. This online event is free and open to the public. To register visit this website.
HHSC also offers a variety of programs and services that support the health of women and their families. These include:
Health Services for Women
HHSCs Breast and Cervical Cancer Service Program provides free breast and cervical cancer screening and diagnosis services to uninsured and underinsured Texas women who meet eligibility requirements. The program helps detect breast and cervical cancer in the early stages, when treatment is more likely to be effective. In 2021, the program served more than 29,000 women in Texas.

Healthy Texas Women and family planning Programs provide health and family planning services, including cancer screening, contraception, and pregnancy testing, at little or no cost. In addition, eligible women can receive comprehensive women's health care through the services of Healthy Texas Women Plus for up to 12 months postpartum. In fiscal year 2021, the Healthy Texas Women program served more than 190,000 women and the Family Planning Program served more than 108,000 Texans.
For more information on women's health services, see www.HealthyTexasWomen.org.
Texas WIC

That Special Supplemental Nutrition Program for Women, Infants and Children (WIC) program is a health and nutrition program that helps improve the nutrition of infants and children, as well as pregnant, postpartum and lactating women. Texas WIC serves an average of 682,000 people each month, providing healthy eating benefits, breastfeeding support and nutrition education. In addition, health, nutrition and breastfeeding classes are live and self-paced, free to the public TexasWIC.org.
Substance use disorder programs
To help women with substance use disorders, HHSC offers a variety of services, including two initiatives launched in 2021:
Pregnant women with opioid use disorders in the Medicaid program may be eligible to participate in the program Maternal Opioid Misuse (MOM) model in the Harris County area. The model improves access to treatment and care through a multidisciplinary clinic that provides coordinated care and peer support.
Texans in Bexar, Dallas and Harris counties can access social support services and drug-assisted therapy through the Integrated Family Planning Opioid Response program through a partnership with HHSC's Texas Targeted Opioid Response.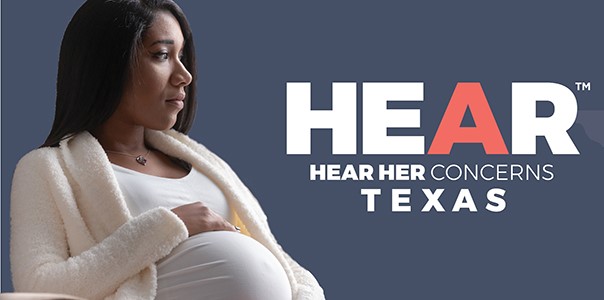 Hear her campaign for maternal health safety in Texas
In October 2021, the Texas Department of State Health Services, part of Texas HHS, launched the Hear her Texas Campaign. The campaign is a multi-phase media and public outreach effort with the primary goal of encouraging healthcare providers, family and friends to listen and take action when a pregnant or postpartum mother raises health concerns. This year, the campaign is developing Texas educational resources and toolkits and collecting stories from survivors to raise awareness of serious pregnancy-related complications and urgent maternal warning signs among families and healthcare professionals across Texas. For more information, see Check out their Texas website.
Postpartum Depression Screening
Medicaid and the Children's Health Insurance Program cover postpartum depression screening for the mother of an enrolled infant, whether the mother has Medicaid, CHIP, or other insurance. Screening can be done during a covered visit to the doctor before the infant's first birthday. HHSC also offers a range of mental health and substance use services to all eligible Texans. Services include resource referrals, crisis counseling and other special support.
Domestic Violence Program
That Domestic Violence Program promotes self-sufficiency, security, and long-term independence for adult and child victims of domestic violence and victims of teen dating violence. Through a network of service providers, the program provides emergency shelter and support services to victims and their children, educates the public, and provides training and prevention support to various organizations throughout Texas. All services are provided free of charge. In fiscal year 2021, the program served 62,796 survivors, provided emergency housing for survivors and their children, and received new federal funding to support sexual assault survivors.
About National Women's Health Week
National Women's Health Week is a week-long health observation led by the U.S. Department of Health's Office of Women's Health. The week of May 8-14, 2022 serves as a reminder for women and girls to make their health a priority.