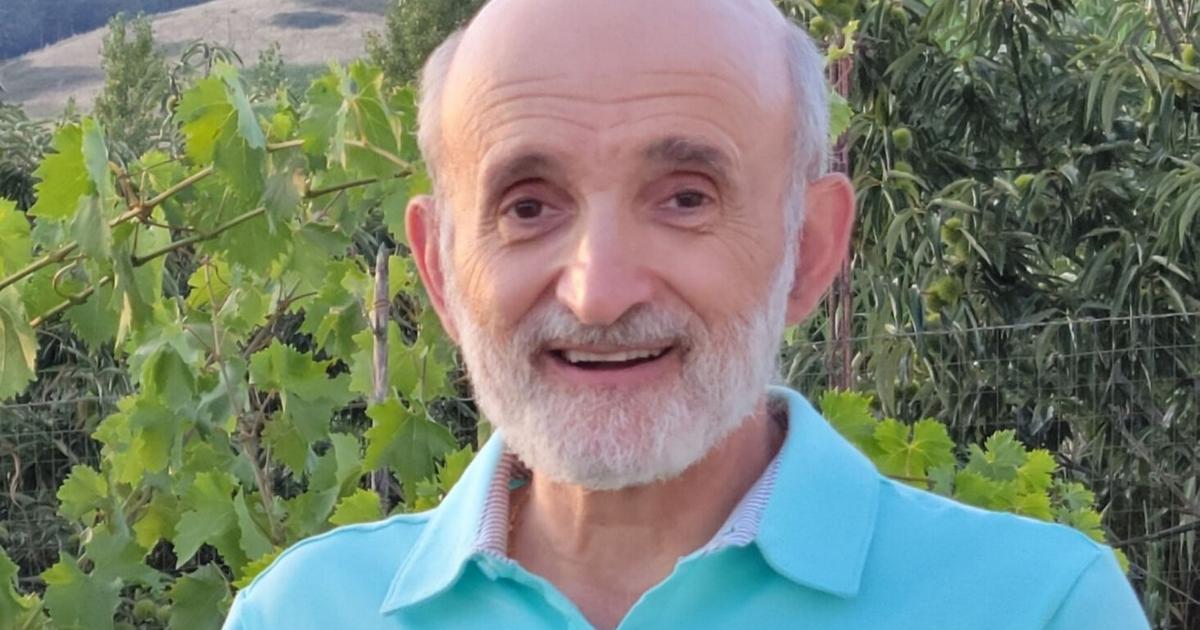 Murtari hopes to bring back civil discourse while running for Congress in NY-24 | Jefferson County
There's a fourth candidate in the running for New York's 24th congressional district – John Murtari of Wayne County.
Mr. Murtari, 64, originally sought the Republican nomination for the former 24th district, represented by Congressman John M. Katko, R-Camillus, but when the new lines were drawn, Mr. Murtari chose to run in the new 24th district , which covers most of the Lake Ontario shoreline from Niagara Falls to northern Jefferson County.
In an interview on Thursday, Mr Murtari said he began his campaign against Rep. Katko after voting to impeach former President Donald J. Trump in early 2021. Mr Murtari said he wanted to see people listening to their constituents in Congress, something he said Mr Katko had not done.
Running for the new 24th district, Mr. Murtari said he wanted to stand out as an independent, honest and open man of the people.
"A theme of my campaign, it's a different kind of candidate, a different campaign," he said. "I'm committed to honesty and speaking openly with people."
He said he doesn't think former President Trump's behavior was appropriate, but said his policies have always been right and necessary.
Mr Murtari said he was concerned about the level of irritation and division coming out of Washington. He said he blames currently elected officials for fanning the flames of division.
"My thing is that two intelligent people look at the same facts but can come to different conclusions based on their lives and experiences," he said. "Let's talk about it, let's understand it, but let's stop judging each other."
Mr. Murtari is the son of Italian immigrants who settled in Lyon, about equidistant from Rochester and Syracuse. He said he just grew up there, rooted in small-town life.
"We didn't have a car until I learned to drive," he said.
After high school, Mr. Murtari enrolled in the US Air Force Academy and graduated in 1978 with a degree in aerospace engineering. He became an Air Force pilot, then a Jet Instructor pilot, although he never saw combat.
He said this experience gave him insight into the military and the needs of soldiers. He said he was excited at the prospect of representing both Fort Drum in Jefferson County and Niagara Falls Air Reserve Station.
"I think one thing that would be nice up here would be to put someone who was in the military into office," he said.
After leaving the Air Force, he considered joining the Catholic priesthood, but decided to raise a family for six months to begin an eventful few decades.
He worked as a software engineer, first for General Electric in 1987, then on a project with Eastman Kodak in 1991. He joined Martin Marietta Corp. in 1993, which merged with Lockheed Corp. in 1995. merged into aerospace technology and weapons maker Lockheed Martin Mr. Murtari said he was working on a submarine warfare system for the US military and uncovered Marietta's false reports.
"They reported false results to the US Navy," he said. "Like straight out of 60 Minutes."
He said he tried to persuade his superiors to stop falsifying records but was fired after pushing too hard. Then he went to a Defense Department judge's attorney in Washington and reported everything he knew.
"Martin Marietta was slapped on the hands," he said. "Nothing really happened."
That led to his decision to run for Congress as a Democrat for the first time in 1994. He has a long history in the region's Democratic Party and serves as chair of the Lysander City and Onondaga County Democratic Committees.
Now he describes himself as a sort of civil rights activist, fighting for fathers' rights after a protracted legal battle with his ex-wife. He served time in prison for protests he organized with a fathers' rights group he founded, but was never convicted of a crime.
"I'm probably one of the few candidates for Congress who's been handcuffed 45 times," he said.
Mr. Murtari has spent much time advocating for fathers' parental rights in divorce and custody disputes. In 2007, he was arraigned in federal court after repeatedly entering a federal building in Syracuse to attract the then-senator's attention. Hillary D. Clinton, DN.Y., for his cause.
He said he's been a Republican ever since after seeing the realities of what he called a bloated bureaucracy.
"I've struggled being with my son, being a fully committed parent," he said. "I found the court system, these people, the government agents that I was working with, I just got processed. They were busy, busy and making important decisions. It didn't suit me, and it pretty much ended my love for the Democratic Party."
Looking ahead to the race for Congress, Mr. Murtari said he wanted to advocate for and facilitate civil discourse among all people.
"I want to be the voice of civil discourse," he said.
He also supports term limits and has pledged on his website to serve a maximum of three terms. He said he believes members of Congress need to rotate regularly to keep viewpoints fresh.
In Congress, Mr Murtari said he would support policies similar to those of former President Trump, although he hoped to present them with a more even tone.
"Let's take control of our borders," he said. "We also need a strong military."
He said he would support pressuring members of the North Atlantic Pact organization to pay their fair share for the defense pact and also said he would support a more restrictive approach to abortions.
"Let's all agree not to think of it as a method of birth control," he said. "It's an unfortunate thing if it happens."
The Republican primary for the 24th congressional district has grown since district lines have been consolidated. Mr. Murtari joins incumbent Congressman Chris L. Jacobs, R-Orchard Park, Buffalo-area attorney Todd J. Aldinger, Geneva-area businessman Mario J. Fratto and Olean native Andrew McCarthy to advocate for to run the party in the general elections.
So far, no Democrat has announced that they will run for office in the district.