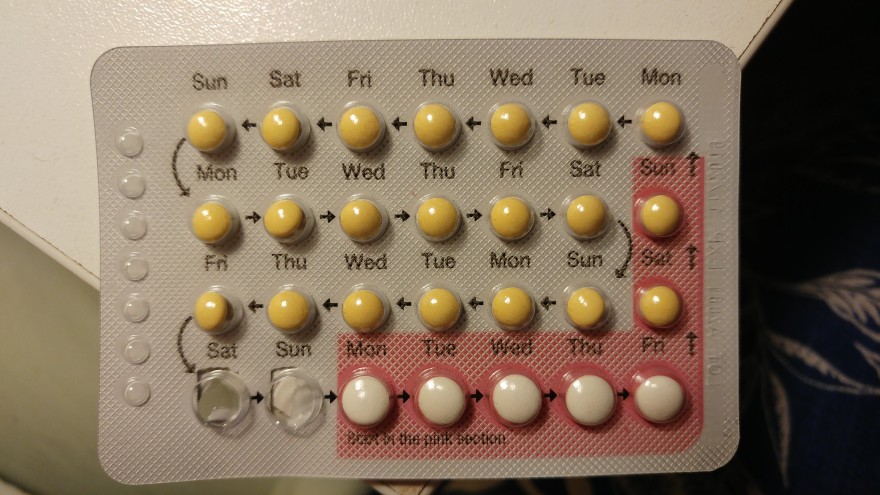 Measure that enables pharmacists to perform birth control without a visit to the doctor waiting for Pritzker's signature
State representative Michelle Mussman (D, Schaumburg) supported the measure, which would improve access to birth control and limit unwanted pregnancies. According to the Guttmacher Institute, a research and advocacy group that supports access to contraception, 41 percent of Illinois pregnancies are unwanted.
"It certainly opens up a lot more avenues than seeing a doctor who we know can be quite an obstacle," Mussman said. "Even if you are insured, there are sometimes delays in making an appointment. It can be a bigger hurdle than many people realize. "
Lack of access can be especially difficult in some underserved areas, said Brigid Leahy, senior director of public policy at Planned Parenthood Illinois Action.
"It really helps to have better access, especially in areas where it can be difficult to find a provider, nurse or doctor to find quickly, but … you can go to your pharmacy and very much received quickly, "said Leah.
The measure does not set a minimum age for those who seek contraception without first seeing a doctor, which sparked opposition to the legislation. The conservative pro-family alliance opposed the measure, and alliance spokesman Ralph Rivera said minors should at least undergo a physical exam before starting birth control.
"Under current law, you must see a practicing physician, doctor, nurse, or government-approved nurse," said Rivera. "So they went and talked to them. In this case, you don't have to. You can just go to a pharmacist .. "
Mussman said an extensive doctor's visit was not required to be able to prescribe hormonal birth control.
"As in a doctor's office, you would complete a health questionnaire and the pharmacist would be trained based on the responses to the questionnaire to determine whether you would like hormonal contraception to be your choice," said Mussmann. "And if so, whether you are a suitable candidate to receive it. And if so, they could then give it to you. "
Leahy said there are a number of studies showing that younger patients are able to "make informed decisions about contraceptive use – that they can understand and follow directions for taking the drug."
"There's no need to see a doctor or nurse before you start birth control," Leahy said.
Direct pharmacist access to hormonal contraception is now available in 40 countries, as well as 16 states and the District of Columbia.
"Pharmacists are highly qualified healthcare professionals; They are fully capable of assessing patients regardless of their age and whether this method of contraception is appropriate, "said Leahy.
Garth Reynolds, executive director of the Illinois Pharmacists Association, said he believed most of its members would have the option of giving off hormonal contraceptives.
"Pharmacists are the most accessible health care providers in our communities," said Reynolds. "And I think the COVID pandemic has really put that into the spotlight … that pharmacists are available," he said.
The law provides an exception for pharmacists who have religious or moral objections to birth control so that they cannot be required to distribute contraceptives.
Hormonal birth control, including pills, the transdermal patch, or the vaginal ring, can be distributed by a pharmacist, but other methods, like an IUD, would require a visit to the doctor, Reynolds said.
Under the bill, contraception provided by the pharmacist would be covered by insurance including Medicaid.
If passed, the bill would enter into force in January 2022, with the exception of the insurance-related provision.
window.fbAsyncInit = function () {FB.init ({appId: '2269864749914972', xfbml: true, version: 'v3.1'}); FB.AppEvents.logPageView (); }; (Function (d, s, id) {var js, fjs = d.getElementsByTagName (s)[0]; if (d.getElementById (id)) {return;} js = d.createElement (s); js.id = id; js.src = "https://connect.facebook.net/en_US/sdk.js"; fjs.parentNode.insertBefore (js, fjs); } (Document, 'script', 'facebook-jssdk'));




Source link