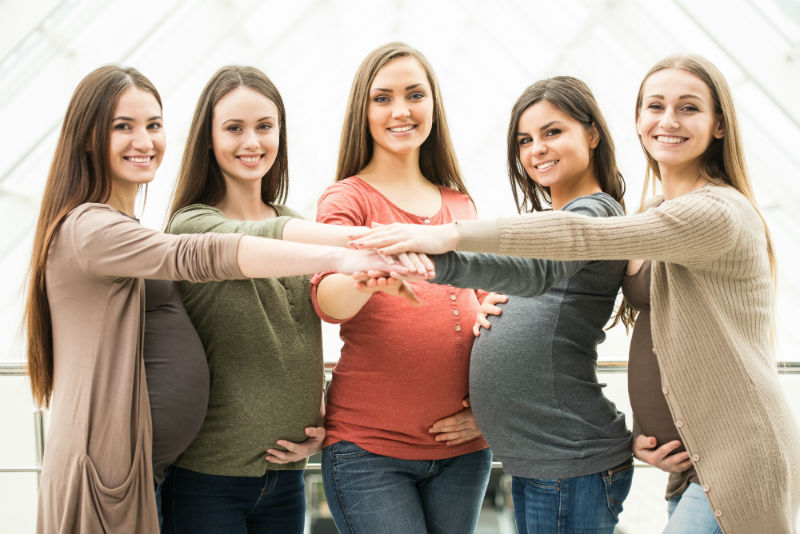 Kaine is a co-sponsor of maternal health care legislation
[ad_1]
Marriage, divorce, the birth of a child, adoption and a change of occupation are currently considered qualifying life events that trigger a special enrollment period. However, pregnancy is not considered a qualifying event.
The Healthy MOM would ensure that all those covered by the Affordable Care Act insurance marketplaces, as well as those eligible for other individual or group insurance, had access to affordable one during their pregnancy Health insurance companies have introduced a special enrollment period for expectant mothers.
The Healthy MOM Act enables pregnant women to sign up for or change coverage when they are pregnant instead of waiting for their child to be born or the annual sign-up deadline. The bill would also guarantee continuous Medicaid coverage for 12 months after giving birth, removing important barriers that often prevent mothers from receiving the care they need after giving birth.
"To tackle the maternal mortality crisis in our country, we need to ensure that more women, especially women of color, have access to the maternal care they need during and after pregnancy," said Senator Tim Kaine, D-VA, a co-sponsor of the bill. "This important piece of legislation would do just that, expanding participation in health care for expectant mothers and helping them get affordable insurance after their babies are born."
According to the Centers for Disease Control and Prevention, approximately 700 women die each year in the United States from pregnancy-related complications. Black and Alaskan American Indians / Native women are approximately three times more likely to die from a pregnancy-related cause than white women. The Healthy MOM Act will work to improve these outcomes by expanding high-quality access to health care, which data says could help prevent three in five pregnancy-related deaths.
Specifically, the Healthy MOM Act would:
Create a special enrollment deadline (SEP) on the ACA marketplaces and other commercial insurance plans for pregnant people once a pregnancy has been reported so that they can sign up for or change their health plan; clarifies coverage requirements related to maternity care coverage for dependent children; creates a pregnancy SEP for federal employees; and codified continuation of Medicaid income entitlement for pregnant individuals and children;
Allow the director of Human Resources to set a specific registration period for pregnancies for those eligible under the federal health care program, and clarify that families can register during a cancellation or state closure;
Ensure full maternity care coverage, including working hours and childbirth, for dependent children, covered by group health insurance and other forms of employer-funded coverage;
Protecting against threats to Medicaid income entitlement and maintaining the highest standard of care for pregnant women and low-income infants, and
Requires that states provide 12 months of continuous Medicaid eligibility to postpartum individuals.
Related
[ad_2]