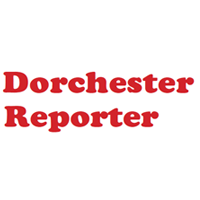 Feds say texting dead man's phone helped lead them to a drug ring in Codman Square
A Dorchester man was arrested on Monday on charges that he and some friends used a Norfolk Street body shop to sell cocaine and counterfeit Percocet pills made from fentanyl – what authorities said led to a fatal overdose in a local man last year may have helped struggle with addiction.
Rodolfo Peralta Salcedo, 38, was arrested today on federal charges of conspiracy to distribute and possess with intent to distribute fentanyl as part of a ring that allegedly sold drugs to customers in Boston and New York, according to documents showing the were unsealed in US District Court today In Boston. Other arrests could follow, including that of the apparent ringleader, now identified only as "Luis" in court filings.
In an affidavit, a Massachusetts state police officer who works with a DEA task force says it was the dead man's phone that led investigators to Peralta's operation and several drug purchases in Codman Square.
In December, about six months after the man's death, his parents' task force members leaked his phone, which contained numbers of possible drug dealers, including "LUIS Blues," "LUIS Buddy," and "Luissss," and gave them his shaving kit , which contained five blue pills labeled Percocet, which may actually have been compressed fentanyl – tests to determine what the pills are made of are pending.
On Jan. 10, the affidavit continued, the man's wife told investigators that both she and her late husband had been purchasing Percocet and cocaine since 2013, primarily from a man they knew as Luis, at times but also by his courier, whom she known as "Luis' pal".
And then, on February 21, the police officer writes, Luis texted what he believed to be a surviving client.
"On February 21, 2022, the 9219 phone (the deceased's phone) received an incoming text message sent from LUIS's 3553 phone stating, 'This is my new number (LUIS).' On February 25, 2022, the 9219 phone received an incoming text message from the 3553 phone that read, "What's up bro."
"On March 1, 2022, the 9219 phone received two more text messages from the 3553 phone that read, 'My time from now and I have some new stuff. 9am/11pm. It's Luis' and 'Everybody day day.' The second text was followed by a smiley face and thumbs-up emojis. The deceased's widow received the same two messages on March 1 from phone 3553."
An undercover agent pretended to be the dead man and started a text message conversation that resulted in a "friend" contacting Luis and inquiring about buying drugs – which resulted in the "friend" agreeing, Paying $175 for five of the "blues" – the alleged Percocet pills. Luis also attempted to do business in New York, saying he could supply drugs to friends of friends down there.
In March and April, undercover agents posing as the dead man's friends made three purchases of "Blues" – possibly fentanyl compressed into Percocet-like pills – on Norfolk Street in Codman Square. The first purchase was made by a man later identified as "Luis' sidekick" or Peralta, the affidavit states:
"PERALTA had a respirator around his neck. PEALTA presented UC with a piece of paper containing five blue pills. In return, the UC [undercover agent] gave PEALTA $175. At 1418, PERALTA walked away from the UC vehicle towards the area [down Norfolk]. A surveillance officer observed PEALTA entering the fenced-off area of ​​the target location [the auto-body garage]. At 2:28 p.m., an investigator saw PEALTA on the phone outside the entrance gate to the target site, still with a ventilator around his neck. The blue pills that PERALTA sold to UC were marked "M/30″ and appeared to be counterfeit oxycodone pills. Based on my training, experience, and knowledge of this research, I believe they likely contain fentanyl. A field test yielded an inconclusive result and the pills were sent to the DEA lab for testing."
The location was about a block from what appeared to be the operation's home base – Ally's Inner City Auto Body & Sales at 41 Norfolk Street, where Peralta worked. On the second and third purchases, agents patrolling that location watched Peralta leave there and walk the short distance to Norfolk where Luis had the "Friends" park for her transactions.
On May 9th, an agent wrote to Luis that he wanted to make a larger purchase of 100 pills, but tried to negotiate with Luis on the price. Luis said he could get $28 a pill, but no less, and the "friend" agreed – and agreed to meet on Hopestill Street, a few blocks from the body shop.
But this time Peralta didn't show up, in fact agents on surveillance watched him get into a car in the garage and drive away:
"Based on my education and experience, I believe LUIS did not supply the drugs to UC because either he or someone working for him believed UC was cooperating with law enforcement. I further believe that PEALTA left the target location because whoever alerted LUIS alerted PEALTA to the presence of law enforcement."
Fortunately for the agents, however, they had found a source, a person who had been buying drugs from Peralta for years before quitting the habit, but then ended up buying from him again last year after relapsing. Just after 5:50 p.m. on June 30, the affidavit states, this individual purchased a line of pills from Peralta, about a block from the body shop, with money provided by the DEA. Agents watched as Peralta walked from the store to the source's car, sold him pills and then, after a brief stop at a local barber, returned to the garage and closed it for the night.
"[E]Each time a drug order was placed during the course of this research, whether it was a last-minute order or a pre-order, LUIS directed the shopper closer to the destination [the garage] and PERALTA came either on foot from the destination area or directly from the destination to deliver the medicines. As noted above, the SOI told investigators that it had purchased fentanyl pills from PERALTA near the destination several times a week for the past six months."