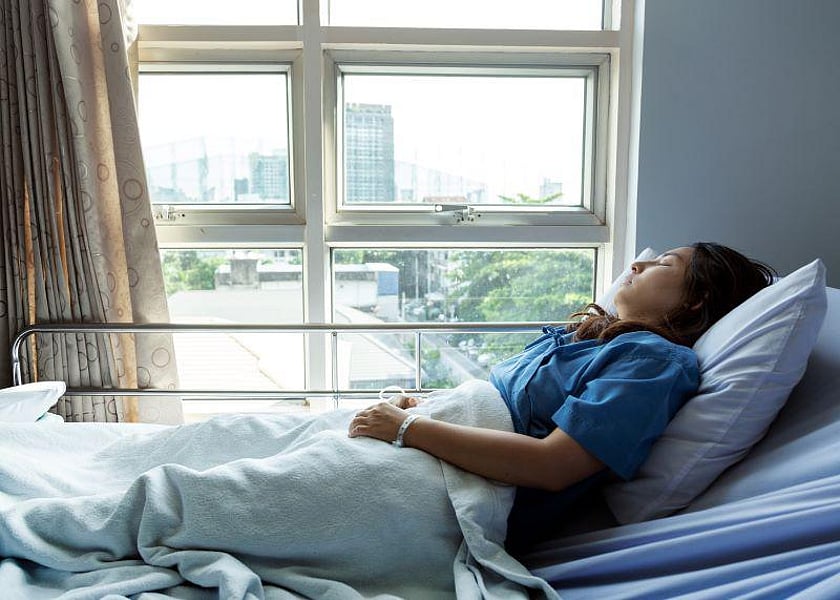 Characteristics of Hospitalized Pregnant Women With Flu ID'd – Consumer Health News
TUESDAY, December 28, 2021 (HealthDay News) – Nearly 30 percent of women of reproductive age hospitalized with influenza were pregnant during the 2010-2011 through 2018-2019 flu season, according to a December 28 published online Study in the Internal Medicine Annals.
Rachel Holstein, MPH, of the U.S. Centers for Disease Control and Prevention in Atlanta, and colleagues describe the characteristics and outcomes of hospitalized pregnant women with laboratory-confirmed influenza (ages 15 to 44 years) during influenza 2010-2011 through 2018 -2019 seasons.
The researchers found that 27.9 percent of the 9,652 women aged 15 to 44 who were hospitalized with influenza were pregnant. The average age of the 2,690 pregnant women was 28 years; 62 percent were in their third trimester and 42 percent had one or more underlying conditions. 32 percent were vaccinated against influenza; most women (88 percent) received antiviral treatment. A total of 5, 2 and 0.3 percent required admission to the intensive care unit, mechanical ventilation, and died. The probability of serious consequences was higher in pregnant women with influenza A H1N1 than with influenza A H3N2 (adjusted risk ratio 1.9). When they were discharged from the hospital, 71 percent of the women were still pregnant: Of the 754 women who were no longer pregnant, 96 and 3 percent had a pregnancy with a live birth or a pregnancy.
"These data highlight opportunities to improve flu vaccine use in pregnant women, both through health care provider-initiated referrals and referrals, and through implementation of public health initiatives to increase public confidence in the safety and effectiveness of flu vaccination during pregnancy to strengthen ", write the authors.
Summary / full text (subscription or payment may be required)