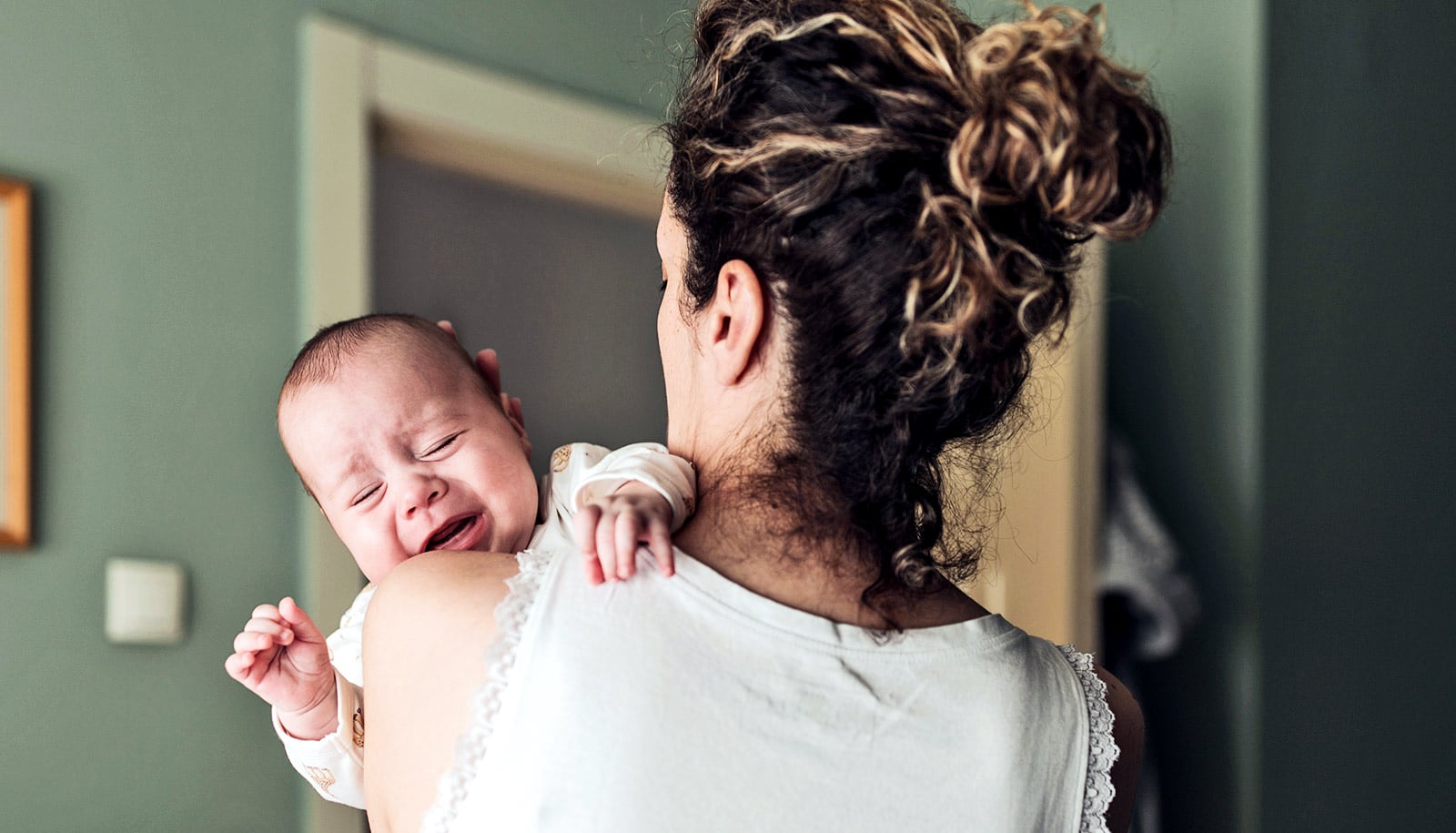 1 in 3 new moms had postpartum depression early in COVID
One in three new moms during early COVID-19 tested positive for postpartum depression, a new study shows.
That's nearly triple pre-pandemic levels.
The researchers also found that 1 in 5 had major depressive symptoms.
Before COVID, the Centers for Disease Control and Prevention estimated that 1 in 8 women had postpartum depression and about 5 to 7% had major depressive symptoms, says lead author Clayton Shuman, an assistant professor of nursing at the University of Michigan.
The new study in BMC Research Notes comes from a larger study that led to several articles on pregnancy and postpartum experiences during COVID.
For this paper, researchers collected survey data between February and July 2020 from 670 postpartum patients in the United States who completed the Edinburgh Postnatal Depression Scale online and provided demographic information.
Their research found the following:
Mothers who fed infant formula were 92% more likely to test positive for postpartum depression and were 73% more likely to test positive for major depressive symptoms compared to mothers who breastfed or were using their own were fed breast milk.
Mothers with infants in NICUs were 74% more likely to have a positive screening, and every one week increase in the weeks after birth increased the odds of a positive screening by 4%.
Mothers who worried about contracting COVID-19 were 71% more likely to test positive for postpartum depression.
Shuman says he was surprised at how many women tested positive for depression and major depression.
"We also found that nearly one in five participants who tested positive for postpartum depression reported having thoughts of harming themselves. This is very worrying because before the pandemic, Dr. Lindsay Admon and colleagues from [the University of Michigan] found that suicide rates are increasing among prenatal and postpartum patients in the US."
There are several possible reasons for the breastfeeding finding, says Shuman.
Previous research found that resources to support breastfeeding, such as Stress from supply chain issues causing bottlenecks in formula products may also have contributed to depression. Finally, studies suggest that breastfeeding may help protect postpartum patients from postpartum depression, minimize the severity of depressive symptoms, and improve recovery time.
This increase underscores the need to identify depressive symptoms in postpartum patients, but screening is only a first step, Shuman says.
"Treatment is critical to recovery. Resources and education about postpartum depression need to be better disseminated and implemented. These resources should be shared with the general public to reduce stigma and shared with those who provide social and emotional support to postpartum patients, such as partners and family members."
Source: University of Michigan